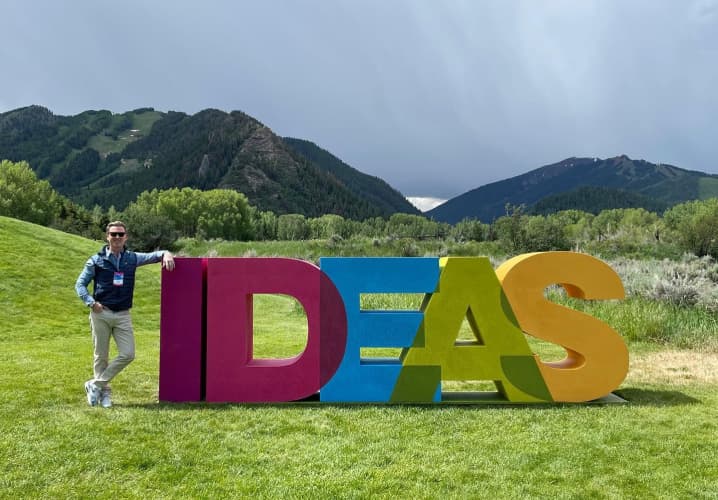 Tripp Donnelly is a DC native and the CEO and founder of digital marketing and public relations company REQ. Under his leadership, REQ has evolved into one of the fastest growing companies in America and provides digital marketing, brand management, social impact and advocacy, online reputation management, and PR services to the most recognized companies and organizations in the world.
Tripp founded REQ at his kitchen table in 2008 with a mission to define, connect, and protect brands. Tripp never stops looking forward and strives to empower clients to determine their future and Own What's Next.
Tripp began his career at the White House, serving as a presidential aide and advance team lead in the Offices of Communications, Legislative Affairs and Presidential Advance. Before REQ, Tripp served as a Senior Vice President at InPhonic. He holds degrees from Georgetown University and the London School of Economics, and is a Fellow of the Aspen Institute and member of the U.S. Capital Chapter of the Young Presidents' Organization (YPO).
Tripp leads with the idea that anyone can learn anything at any time.
"Something you learn today can change the rest of your life," he says. "I believe our culture at REQ is driven by that boundless thinking and learning."
Tripp is an avid outdoorsman and is active in several charitable organizations. He has been involved in the Trust for the National Mall and helped form and served on the Board of Directors of the Ball on the Mall, now a popular annual event. For several years, Tripp was a Board member of the D.C. Coalition for Capital, an organization dedicated to providing access to capital for start-ups and young companies in the DC region.
Tripp is a contributor to Forbes, Business Journal Leadership Trust, and Inc. Magazine, where he provides insight on digital media and marketing trends.